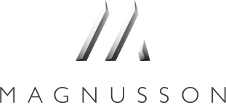 Asianajotoimisto Magnusson Oy
Haemme nyt Tampereen toimistollemme osa-aikaista lakimiesharjoittelijaa 6 kuukauden määräaikaiseen työsuhteeseen 1.9. alkaen avustamaan henkilökuntaamme pääasiallisesti yhtiöoikeudellisissa ja riidanratkaisuun liittyvissä toimeksiannoissa. Toivomme kuitenkin harjoittelijaltamme kiinnostusta laaja-alaisesti erilaisiin oikeudenaloihin.
Associate Traineet avustavat lakimiehiämme asiakastoimeksiannoissa ja tekevät monipuolisesti erilaisia selvitys- ja käännöstöitä sekä luonnostelevat erilaisia oikeudellisia asiakirjoja. Associate Traineen työtehtävät vastaavat pitkälti vastavalmistuneen lakimiehen tehtäviä.
Haemme oma-alotteista ja huumorintajuista työntekijää, joka on jo opintojensa loppuvaiheessa. Etsimällämme työntekijällä on positiivinen asenne työntekoon ja aito halu oppia uutta. Arvostamme joustavuutta, vastuullista ja itsenäistä työotetta sekä hyviä vuorovaikutustaitoja. Lisäksi edellytämme erinomaista suomen ja englannin kielen osaamista. Eduksi katsomme aiemman työkokemuksen asianajotoimistosta tai muun oikeudellisen alan työkokemuksen.
Tarjoamme mukavan ja rennon työyhteisön sekä näköalapaikan haastavien ja kansainvälisten toimeksiantojen maailmaan. 
Lisätietoja tehtävästä antaa asianajaja Anu Vuori (anu.vuori@magnussonlaw.com tai 040 147 9586). Lähetä meille vapaamuotoinen hakemus ja ansioluettelo 6.8. mennessä ja haastattelemme tehtävään sopivimmat henkilöt 9.-10.8. Käymme saapuvia hakemuksia läpi jo hakuaikana.
Departments

Locations

Tampere
Related jobs
Get to know us
Magnusson is one of Finland's few truly international law firms. Our team of 20 lawyers provides advice to organizations of all sizes, from start-ups to stock market-listed companies.
The firm is very experienced in cross-border transactions. We have been involved in numerous cross border transactions for foreign clients seeking to enter the Finnish market, as well as Finnish companies expanding internationally. In addition to Finnish, Swedish and English speakers, Magnusson has Arabic and Chinese speaking lawyers based in Helsinki.
Our core legal areas are corporate and M&A, restructuring and insolvency, dispute resolution, real estate, employment and technology. In addition, the firm advises clients in other legal areas such as energy and infrastructure, intellectual property and banking and finance. The firm is regularly recommended by independent rankings such as the Legal 500 EMEA and Chambers Europe.